Decor: Variostep Prestige - K067 Calypso
Decor: Variostep Prestige - K067 Calypso
Variostep Prestige
For stunning floor effects
Perfect for both contemporary and traditional interior designs, Variostep Prestige is an exciting new flooring concept from Krono Original®. 157 mm wide, panels are 34 mm narrower than standard panels, with 4 bevelled edges enabling you to create a highly attractive parquet effect. It is the perfect flooring solution for any room – whether modern or traditional.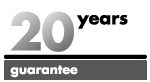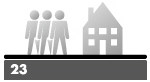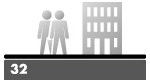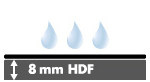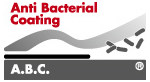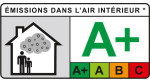 Product Features
Plank Size: 1,285 x 157 x 8 mm
Guaranteed for 20 years
Class 23

For heavy usage in domestic areas

Class 32 / AC 4

For normal usage in commercial areas

4 sided V-groove
Eco Friendly
Drop Loc

The Krono Original® "Drop Loc" system is a classic locking system with clickable short and long edges. The tonque & groove joint along the length of the panel is placed in position from above. It is an easy installation with minimal tools.
1clic 2go pure
Aquastop 8 mm
A.B.C. Anti-Bacterial Coating
VOC A+

Highest Quality Vinyl according to VOC A+, a statement on level of emission of volatile substances in indoor air posing a toxic threat during inhaling – on a scale from A+ (very low-emission) to C (high- emission). Detailed information: www.eurofins.com/france-voc
Variostep Prestige - Antique Country Pine
Variostep Prestige - 7389
/en-ca/laminate-floor-variostep-prestige
Variostep Prestige - Antique Country Pine
Variostep Prestige - Antique Country Pine - Image
7389 Antique Country Pine, Planked (RF)
Variostep Prestige - Vista Oak
Variostep Prestige - 7843
/en-ca/laminate-floor-variostep-prestige
Variostep Prestige - Vista Oak
Variostep Prestige - Vista Oak - Image
7843 Vista Oak, Planked (NL)
Variostep Prestige - Elemental Oak
Variostep Prestige - K064
/en-ca/laminate-floor-variostep-prestige
Variostep Prestige - Elemental Oak
Variostep Prestige - Elemental Oak - Image
K064 Elemental Oak, Planked (NL)
Variostep Prestige - Calypso
Variostep Prestige - K067
/en-ca/laminate-floor-variostep-prestige
Variostep Prestige - Calypso
Variostep Prestige - Calypso - Image
K067 Calypso, Planked (GT)