Decor: 4282 Reykjavik Oak, RF
Dafne Flooring
Krono Original® Laminate parquet flooring for a confident style
Take a step in fascinating world of laminate flooring With Krono Original® Dafne Parke that includes wooden laminated floorings of every color and design. In laminated parquet floorings, we combine the latest design with unquestionable brand quality.
Beautiful parquet underlines a beautiful home. Therefore, we have a wide range of parquets with stylish appearance and fit for all houses, all are made of high quality wood.
Laminate parquet flooring is both the best and the most natural solution to your house's floor.
Dafne Parke's characteristics: shiny tints and its surface structure reflecting the nature on a one-to-one basis. We achieve all these by creating an excellent copy of hardwood materials. Have a look at our laminate parquet flooring collections and select the one suitable for you.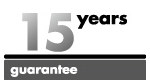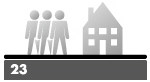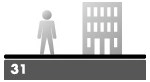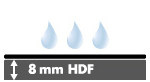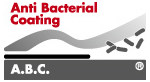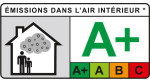 Product Features
Plank Size: 1,285 x 192 x 8 mm
Guaranteed for 15 years
Class 23

For heavy usage in domestic areas

Class 31 / AC 3

For moderate usage in commercial areas

Eco Friendly
Aquastop 8 mm
A.B.C. Anti-Bacterial Coating
Twin Clic

The Krono Original® Twin Clic system has been specifcally designed to make ftting your fooring as easy and hassle free as possible. The Clic and groove profles allow individual panels to be joined together quickly with minimal tools or complications.

VOC A+

Highest Quality Vinyl according to VOC A+, a statement on level of emission of volatile substances in indoor air posing a toxic threat during inhaling – on a scale from A+ (very low-emission) to C (high- emission). Detailed information: www.eurofins.com/france-voc
Dafne Flooring - Spreewald Oak
Dafne Flooring - 1675
/tr/laminate-floor-dafne-flooring
Dafne Flooring - Spreewald Oak
Dafne Flooring - Spreewald Oak - Image
1675 Spreewald Oak, Planked (RF)
Dafne Flooring - Reykjavik Oak
Dafne Flooring - 4282
/tr/laminate-floor-dafne-flooring
Dafne Flooring - Reykjavik Oak
Dafne Flooring - Reykjavik Oak - Image
4282 Reykjavik Oak, 2 Strip (RF)
Dafne Flooring - Greenland Oak
Dafne Flooring - 5236
/tr/laminate-floor-dafne-flooring
Dafne Flooring - Greenland Oak
Dafne Flooring - Greenland Oak - Image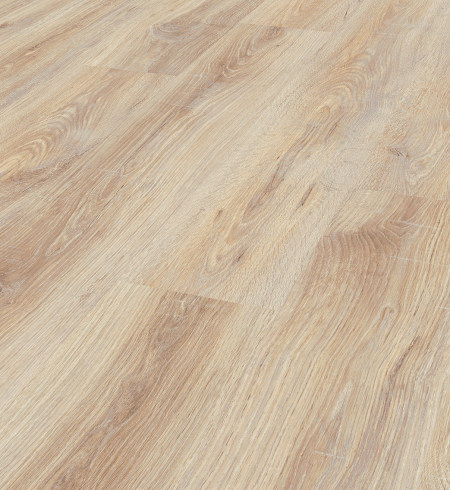 5236 Greenland Oak, Planked (RF)
Dafne Flooring - Alpine Oak
Dafne Flooring - 5303
/tr/laminate-floor-dafne-flooring
Dafne Flooring - Alpine Oak
Dafne Flooring - Alpine Oak - Image
5303 Alpine Oak, Planked (RF)
Dafne Flooring - Prestige Oak
Dafne Flooring - 5305
/tr/laminate-floor-dafne-flooring
Dafne Flooring - Prestige Oak
Dafne Flooring - Prestige Oak - Image
5305 Prestige Oak, Planked (RF)
Dafne Flooring - Lounge Oak
Dafne Flooring - 5336
/tr/laminate-floor-dafne-flooring
Dafne Flooring - Lounge Oak
Dafne Flooring - Lounge Oak - Image
5336 Lounge Oak, 2 Strip (RF)
Dafne Flooring - Grey Elegant Oak
Dafne Flooring - 5940
/tr/laminate-floor-dafne-flooring
Dafne Flooring - Grey Elegant Oak
Dafne Flooring - Grey Elegant Oak - Image
5940 Grey Elegant Oak, 2 Strip (RF)
Dafne Flooring - Rugged Oak
Dafne Flooring - 8222
/tr/laminate-floor-dafne-flooring
Dafne Flooring - Rugged Oak
Dafne Flooring - Rugged Oak - Image
8222 Rugged Oak, 2 Strip (RF)
Dafne Flooring - White Brushed Pine
Dafne Flooring - 8464
/tr/laminate-floor-dafne-flooring
Dafne Flooring - White Brushed Pine
Dafne Flooring - White Brushed Pine - Image
8464 White Brushed Pine, Planked (RF)
Dafne Flooring - Elegant Oak
Dafne Flooring - 8521
/tr/laminate-floor-dafne-flooring
Dafne Flooring - Elegant Oak
Dafne Flooring - Elegant Oak - Image
8521 Elegant Oak, 2 Strip (RF)