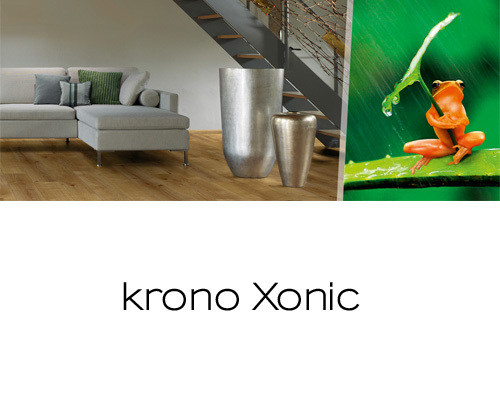 krono Xonic
First class flooring with a guarantee.
Krono Xonic was subjected to long-term, comprehensive testing and we are proud of the results. These not only relate to quality and user-friendliness but with the vinyl itself, directly to its impact on the environment. Krono Xonic can be fully recycled.
quality3.
Years of development work have paid dividends, as with Krono Xonic we are able to offer a genuinely high-tech article that is more scratch-resistant and robust than most other floors and is naturally waterproof. Consequently, Krono Xonic represents a new generation of vinyl flooring that provides an impressive combination of the advantages of synthetic material with the aesthetics of parquet flooring. It stands out due to an authentically natural look and maximum abrasion resistance class. Indeed, Krono Xonic is the only vinyl flooring in the Utilization Class 34 and is perfect for any setting including commercial premises, bathrooms, kitchens and entrance halls.
1. Stable in every regard
New generation rigid vinyl flooring: no toxins. No panel shrinkage.
High level of dimensional stability, very minor thermally induced dimensional changes
No telegraphing
Easiest click vinyl on the market
to install
2. HD digital printing
Two pore-free compound layers,
the perfect substrate for enhanced digital printing
High resolution
3D optics
Ideal for large areas in commercial applications
3. Unique finish
Waterproof
Soft touch, warm underfoot
Anti-Bacterial Coating
Silent due to walking and impact sound insulation *
Microscratch protection
Stain and imprint resistant
Authentic V-groove bevel
Looks like natural wood
We are proud of our Krono Xonic and would like to invite you to sample this new generation of vinyl flooring for yourself. You will soon see that you can rely on Krono Xonic in every way.
* Krono Xonic 5mm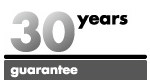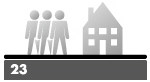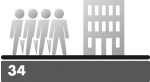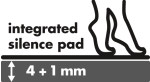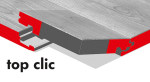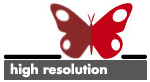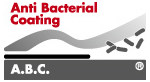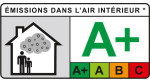 Product Features
Plank Size:
1,280 x 192 x 5 mm
1,280 x 295 x 5 mm
1,280 x 192 x 4 mm
30 years residential and 5 year commercial warranty
Class 23

For heavy usage in domestic areas

4mm: Class 34

For normal usage in commercial areas

5mm: Class 34

For flooring subject to intensive use in commercial premises

For example stores, resteraunts and workshops, etc.

4 sided V-groove
4 sided U-groove
Integrated Silence Pad
60 different panels
Top Clic

The Krono Original Top Clic® system has been specially designed to ensure that the laying of your vinyl flooring is as simple and effortless as possible. The Clic profile flush links the individual panels in a quick and uncomplicated manner that is also form locking.
Skid resistance R9
Stain and imprint resistant
Digital Design
High resolution
Microscratch Protect
A.B.C. Anti Bacterial Coating
VOC A+

Statement on level of emission of volatile substances in indoor air posing a toxic threat during inhaling - on a scale from A+ (very low-emission) to C (high-emission)
krono Xonic - Sandstorm
krono Xonic - R013
/se/special-krono-flooring-krono-xonic
krono Xonic - Sandstorm
krono Xonic - Sandstorm - Image
R013 Sandstorm, Planked (FN) - 5mm
krono Xonic - Pearly Gates
krono Xonic - R014
/se/special-krono-flooring-krono-xonic
krono Xonic - Pearly Gates
krono Xonic - Pearly Gates - Image
R014 Pearly Gates, Planked (FN) - 5mm
krono Xonic - Columbus
krono Xonic - R015
/se/special-krono-flooring-krono-xonic
krono Xonic - Columbus
krono Xonic - Columbus - Image
R015 Columbus, Planked (FN) - 5mm
krono Xonic - Tortuga
krono Xonic - R017
/se/special-krono-flooring-krono-xonic
krono Xonic - Tortuga
krono Xonic - Tortuga - Image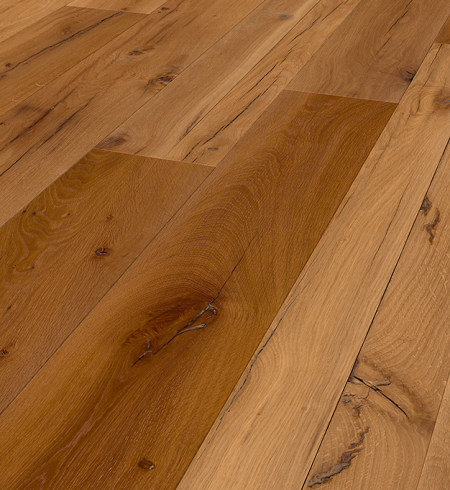 R017 Tortuga, Planked (FN) - 5mm
krono Xonic - True Grit
krono Xonic - R018
/se/special-krono-flooring-krono-xonic
krono Xonic - True Grit
krono Xonic - True Grit - Image
R018 True Grit, Planked (FN) - 5mm
krono Xonic - Eclipse
krono Xonic - R021
/se/special-krono-flooring-krono-xonic
krono Xonic - Eclipse
krono Xonic - Eclipse - Image
R021 Eclipse, Planked (FN) - 4mm
krono Xonic - Long Beach
krono Xonic - R022
/se/special-krono-flooring-krono-xonic
krono Xonic - Long Beach
krono Xonic - Long Beach - Image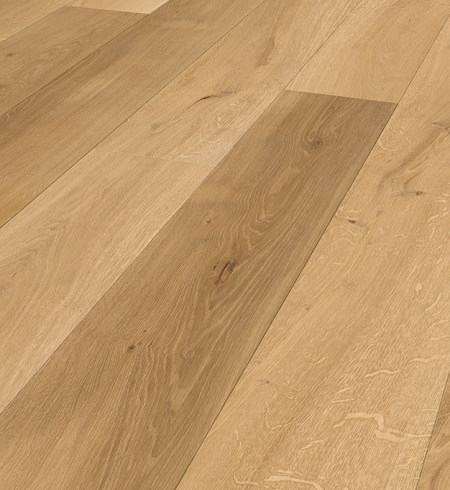 R022 Long Beach, Planked (FN) - 5mm
krono Xonic - Anchorage
krono Xonic - R023
/se/special-krono-flooring-krono-xonic
krono Xonic - Anchorage
krono Xonic - Anchorage - Image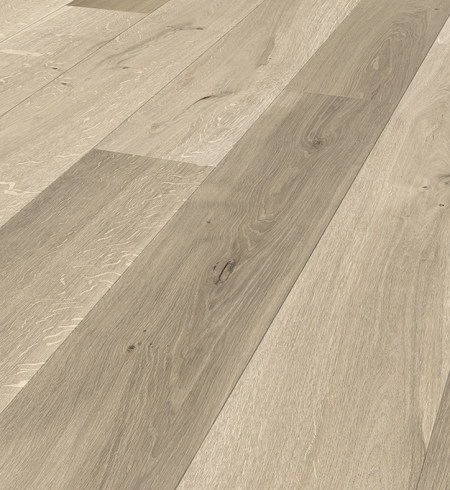 R023 Anchorage, Planked (FN) - 5mm
krono Xonic - Rocky Mountain Way
krono Xonic - R024
/se/special-krono-flooring-krono-xonic
krono Xonic - Rocky Mountain Way
krono Xonic - Rocky Mountain Way - Image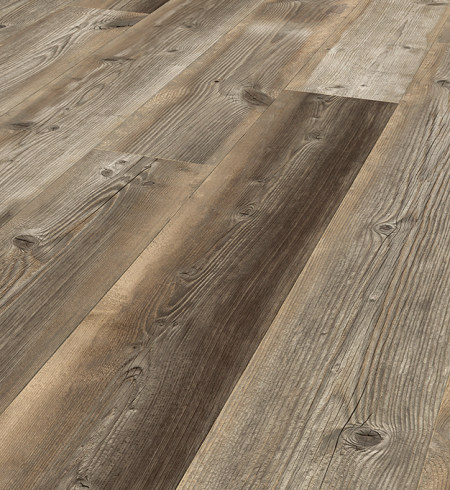 R024 Rocky Mountain Way, Planked (FN) - 5mm
krono Xonic - Sundance
krono Xonic - R026
/se/special-krono-flooring-krono-xonic
krono Xonic - Sundance
krono Xonic - Sundance - Image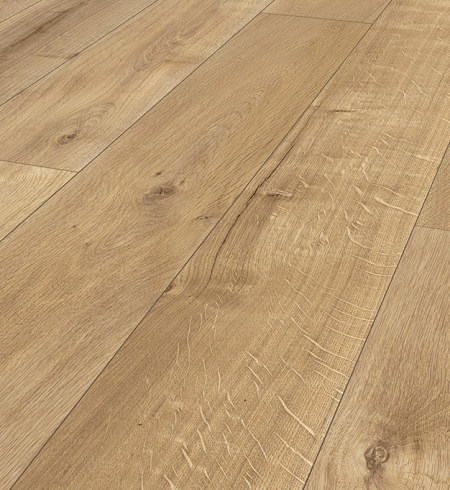 R026 Sundance, Planked (FN) - 4mm
krono Xonic - Wild Thing
krono Xonic - R033
/se/special-krono-flooring-krono-xonic
krono Xonic - Wild Thing
krono Xonic - Wild Thing - Image
R033 Wild Thing, Tile (HR) - 5mm
krono Xonic - Streetwise
krono Xonic - R034
/se/special-krono-flooring-krono-xonic
krono Xonic - Streetwise
krono Xonic - Streetwise - Image
R034 Streetwise, Tile (HR) - 5mm
krono Xonic - Porcini
krono Xonic - R035
/se/special-krono-flooring-krono-xonic
krono Xonic - Porcini
krono Xonic - Porcini - Image
R035 Porcini, Tile (HR) - 5mm
krono Xonic - Alfresco
krono Xonic - R036
/se/special-krono-flooring-krono-xonic
krono Xonic - Alfresco
krono Xonic - Alfresco - Image
R036 Alfresco, Tile (HR) - 5mm
krono Xonic - Buccaneer
krono Xonic - R037
/se/special-krono-flooring-krono-xonic
krono Xonic - Buccaneer
krono Xonic - Buccaneer - Image
R037 Buccaneer, Multistrip (FN) - 5mm
krono Xonic - Patriot
krono Xonic - R038
/se/special-krono-flooring-krono-xonic
krono Xonic - Patriot
krono Xonic - Patriot - Image
R038 Patriot, Planked (HS) - 5mm
krono Xonic - Apollo
krono Xonic - R050
/se/special-krono-flooring-krono-xonic
krono Xonic - Apollo
krono Xonic - Apollo - Image
R050 Apollo, Tile (HR) - 5mm