Decor: Variostep Narrow - 5642 Foxcroft Hickory, VM
Decor: Variostep Narrow - 5642 Foxcroft Hickory, VM
Variostep Narrow
Classic meets contemporary.
Parquet-style narrow panels. Beveled edges for an authentic wood look. Variostep Narrow blends the best of classic and contemporary style, making it at home in any room. 
If you have any questions, please contact us directly via our contact form.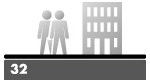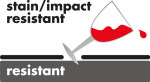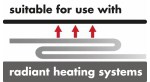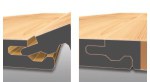 Product Features
Plank Size: 47⅝ ″ x 4¹⁵⁄₁₆ ″
20 Year Warranty
Strong 8 mm Thick Planks
Class 32 / AC 4

For normal usage in commercial areas

Beveled Edge for Authentic Wood Look
Eco Friendly
Stain and Impact Resistant
Suitable for use with Radiant Heating Systems
Easy to Install Glueless Locking System
Variostep Narrow - Terrace Oak Light
Variostep Narrow combines classic & contemporary design in one laminate floor collection. Discover the authentic wood look of our collection right now!
Variostep Narrow - 5600
/en-us/laminate-floor-variostep-narrow
Variostep Narrow - Terrace Oak Light
Variostep Narrow - Terrace Oak Light - Image
Krono Original
https://www.krono-original.com/
https://www.krono-original.com/
Krono Original Logo
5600 Terrace Oak Light, Planked (VM)